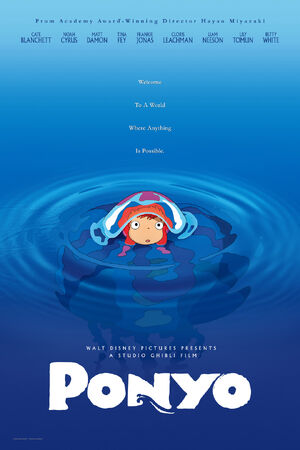 Welcome to the The Ponyo Wiki!. This wiki is based off the movie Ponyo On The Cliff By The Sea. It was released in 2008 and had a planned sequel, but it was cancelled. It was originally released in Japan, but it was also released in America by Disney.
This is a wiki that anyone can edit, but there are a few guidelines, so please refer to the Manual of Style.
Main Characters
List of admins
Ponyo Fan (inactive Founder)
OverlordRocks (Active Admin)
Ad blocker interference detected!
Wikia is a free-to-use site that makes money from advertising. We have a modified experience for viewers using ad blockers

Wikia is not accessible if you've made further modifications. Remove the custom ad blocker rule(s) and the page will load as expected.