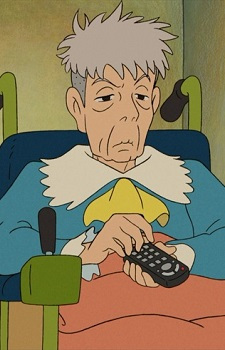 Toki is one of the inhabitants from Senior Service Center. When first seen, she was exiting the minibus. She is a crotchety old woman who likes to complain about the weather and has a motorized wheelchair. After seeing Ponyo, she claimed that she'll cause a tsunami if she didn't go back to the ocean. She seems to love and care about Sosuke.
Ad blocker interference detected!
Wikia is a free-to-use site that makes money from advertising. We have a modified experience for viewers using ad blockers

Wikia is not accessible if you've made further modifications. Remove the custom ad blocker rule(s) and the page will load as expected.